505,000 NP/PA Prescribers
NPs/PAs make up two out of every five providers in 2022 who write 41% of U.S. prescriptions. 46,000+ new NPs/PAs enter the workforce each year with projected levels of 10 NPs/PAs for every 11 physicians by 2033 - a nearly 1:1 ratio.
⟶

See the data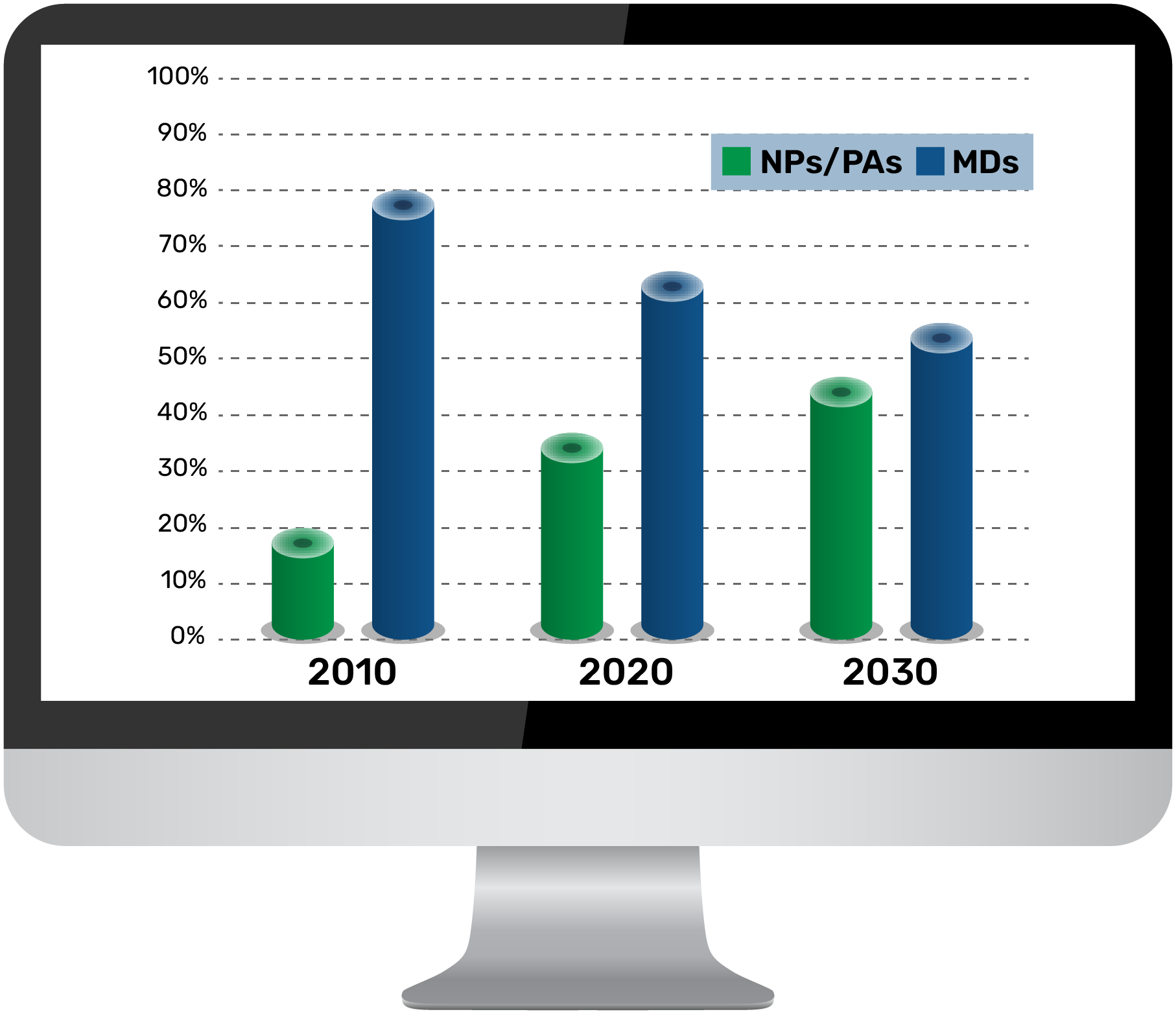 Segmentation Improves Results
Messaging created specifically for NPs/PAs is more effective at increasing prescriptions and device sales.
"Avoid making these prescribers feel overlooked, slighted, or misunderstood by lumping them in with physicians."
-PM360 Magazine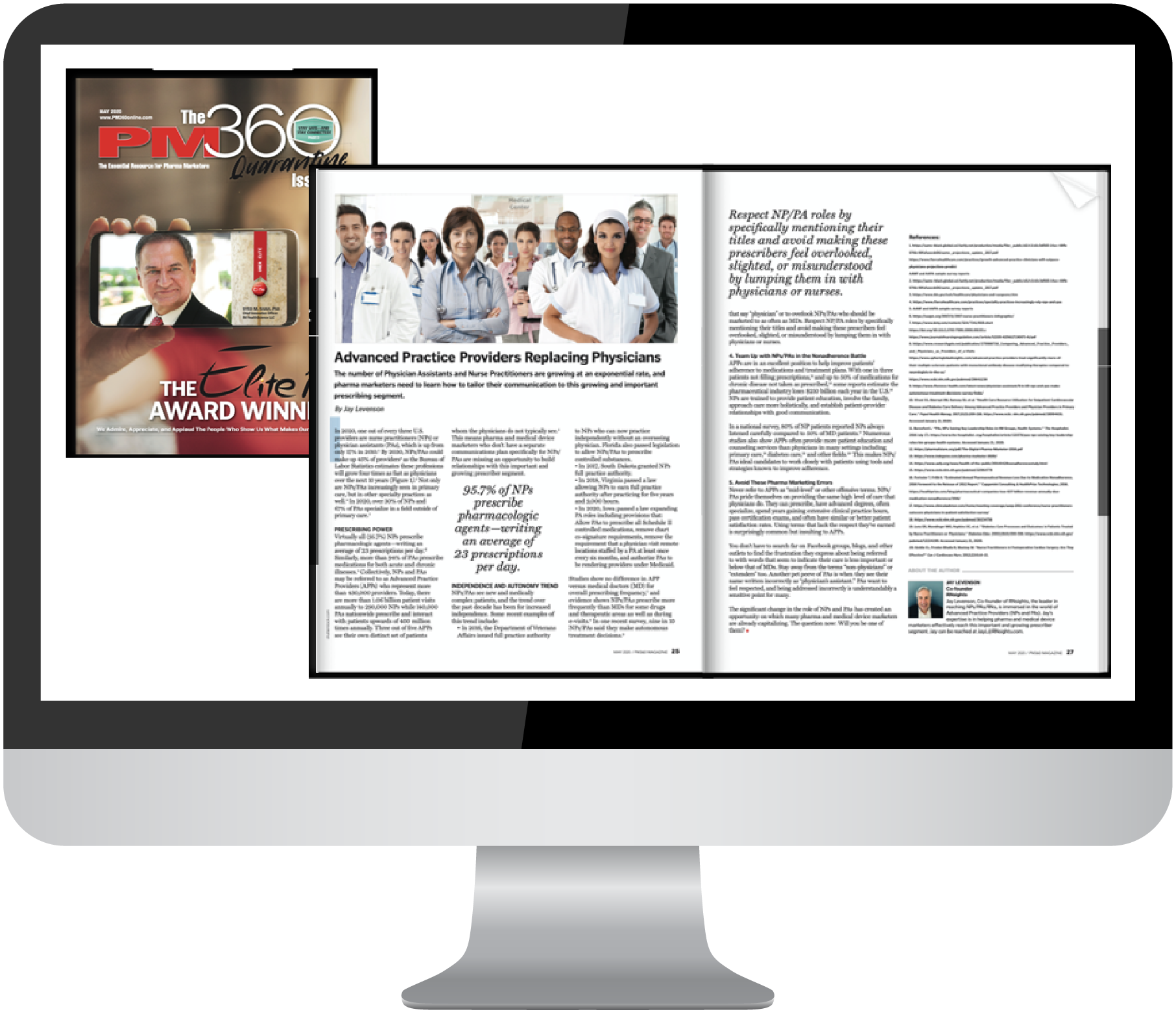 Key Differences
Like MDs, NPs/PAs make independent treatment decisions and are found in every single specialty and primary care, however, NPs/PAs are a distinct prescriber segment with their own patient-centric approach, conferences and websites.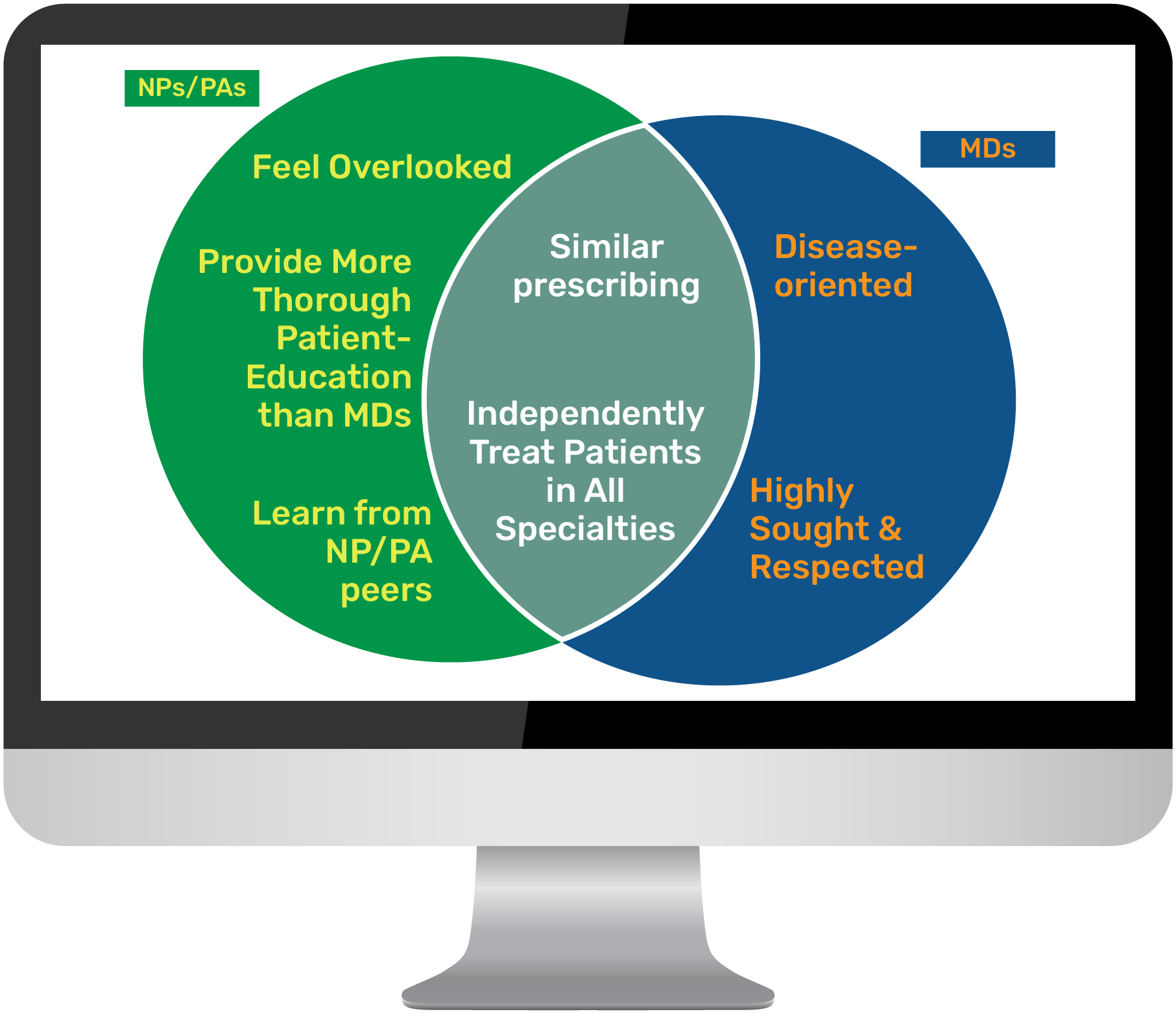 A Third of Prescribers Feel Ignored by Industry
A Pharmaceutical and Medical Device Marketers' Guide – How to Get NPs & PAs to Prescribe Your Product.
⟶

Download here
"It is very common for PAs and NPs to be forgotten or left out, and that makes us less likely to hear your messaging - the pharma's messaging."
– Amanda Shelley, PA-C and Co-founder - PAs in Virtual Medicine and Telemedicine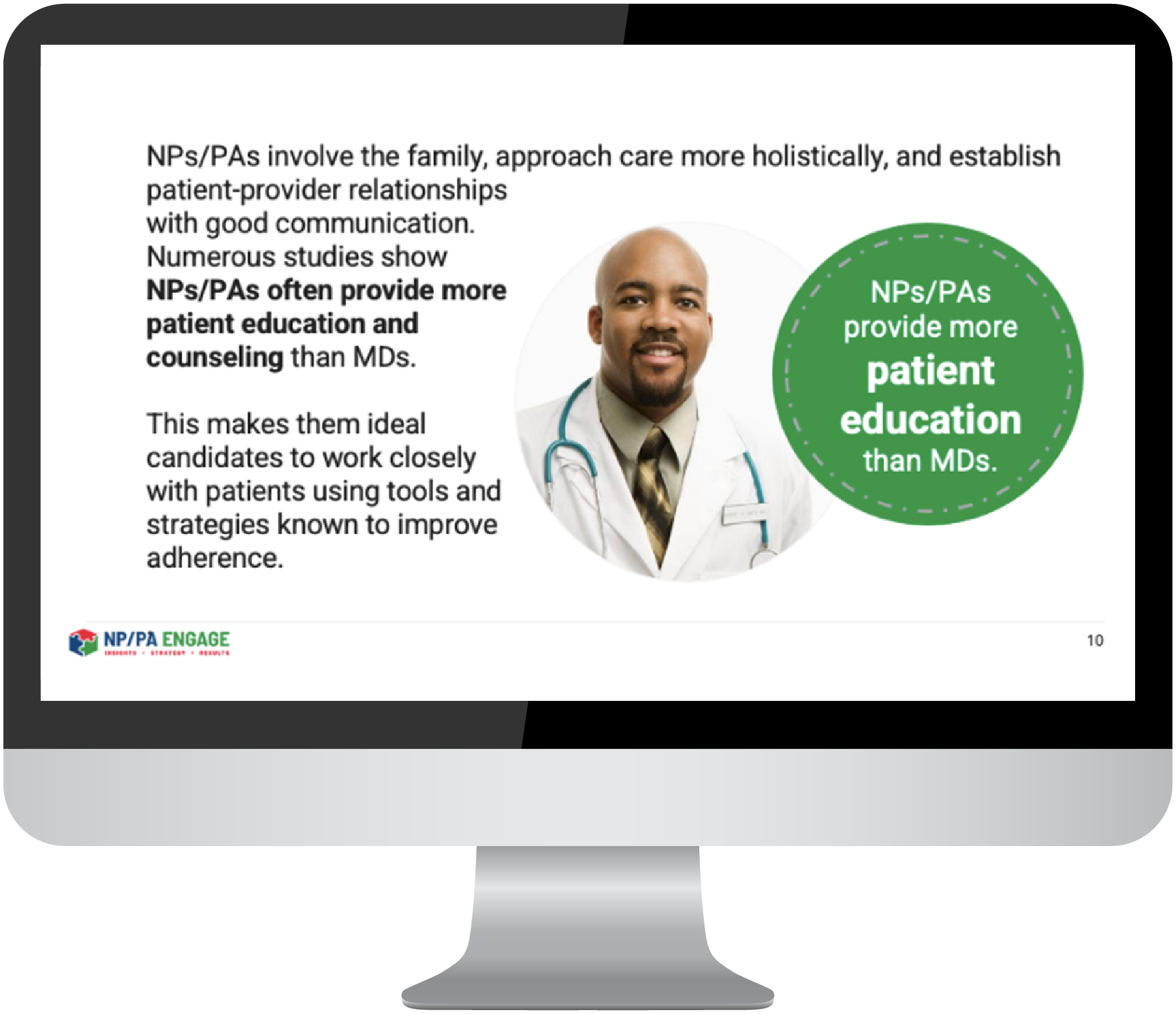 NPs/PAs Prescribe Certain Drugs More Often than MDs.
Learn how NPs/PAs compare to MDs in adoption of new drugs, prescribing frequency, specialty areas, and growth.
⟶

View the Report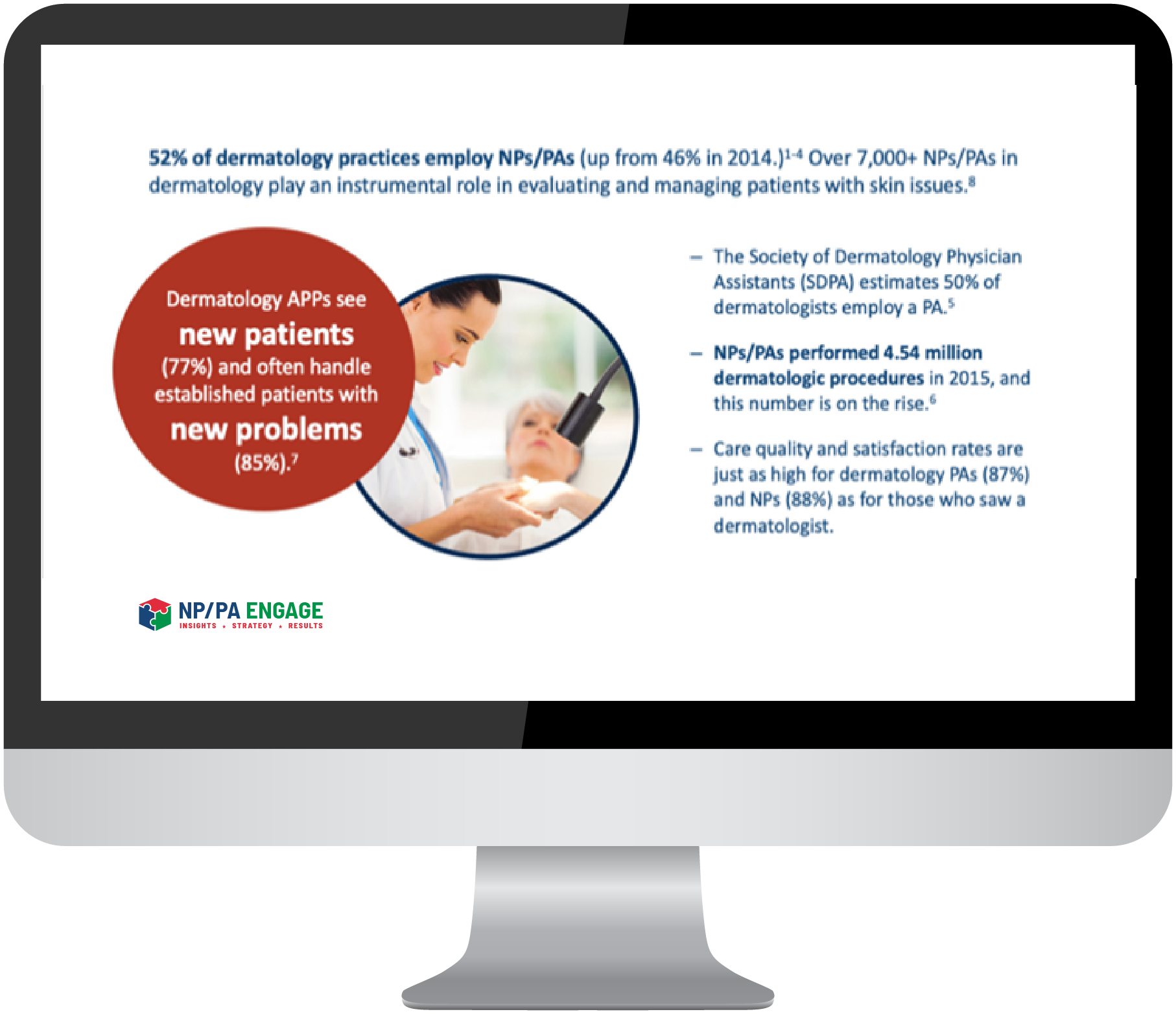 Device Purchases: the Role of NPs/PAs and Nurses
An informative whitepaper for medical device marketers.
⟶

Download here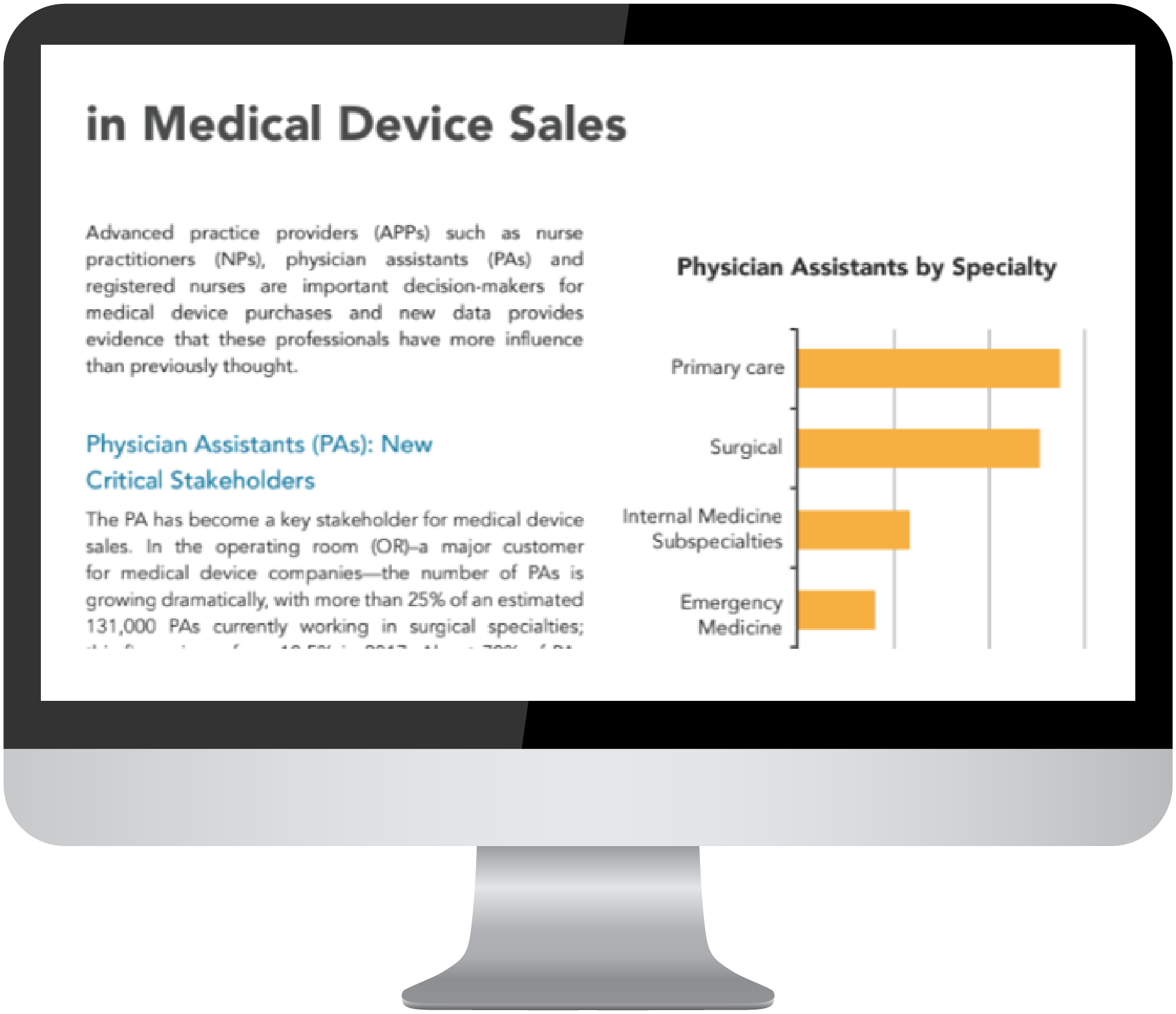 NPs/PAs Need to Hear from NP/PA KOLs
A roundtable discussion revealed the the winning strategy to engage NPs/PAs:
"We want to hear from our own experts... when a NP speaks to me... their emphasis ends up being a lot on patient education... that's what I want." (Angela Goldman, Past AANP President)
⟶

View Video